For Service To Your Country - Updated Edition: The Essential Guide to Getting the Veterans' Benefits You've Earned

If you're a veteran--or a veteran's family member--you know how hard it is to navigate the complicated V.A. benefits maze. This book will help. Filled with insider information, it steers you through the process so you and your family can get the benefits you're entitled to.

Written by a leading expert in veterans' affairs, this invaluable guide gives clear, step-by-step, form-by-form advice on cutting through the red tape--so you can get the medical, financial and other support you've earned. And if benefits are denied, it will show you how to appeal an unfair decision.

You'll find essentials on:


1. Strategies for dealing with the paperwork

2. How to get the right help for medical issues

3. A complete list of little-known benefits

4. Medical centers, service organizations, and other resources

5. You'll learn how to develop a great filing system for documentation...how to apply for housing and educational loans...and when--and how--to take shortcuts. When you're dealing with a system that says "no" more than "yes," it helps to know every angle--before you fill out all those forms in triplicate.


Love Lessons, a collection of eleven romantic short stories, will delight and charm you. You'll find men and women struggling to find love, to keep love, and to recognize the importance of love in their lives. These are tales told with good humor and in good taste. You can read them aloud, without blushing, to your mother or daughter, and with complete enjoyment by all ages. Love Lessons teaches us all that love makes our lives richer, sweeter, and oh so much more joyful.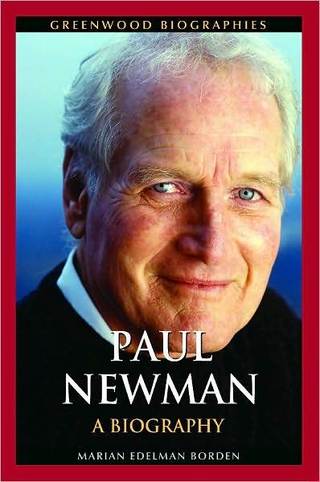 For busy parents—and children—The Pocket Idiot's Guide to Play Groups offers suggestions and advice on forming and organizing play groups and keeping them going. This book covers such issues as setting up rules for caregiver and parent attendance, child anxieties, uncooperative parents, and much more.

•First information-packed guide on the market
•Features great ideas for indoor and outdoor activities for play groups of various sizes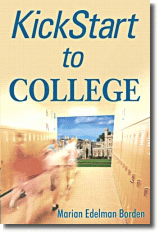 A complete guide to the college application process. Is middle school too soon to start thinking about college? The classes you take early on will get you into the advanced courses that college admission officers want to see, and the grades you earn in some eighth-grade classes will appear on your high school transcript. Does this mean your high school career will be nothing but cracking the books and preparing for college? No! KickStart to College helps you build the academic and extracurricular record you'll need to grow intellectually and emotionally, still have a life, and get into the college of your choice. Knowing more about the process will help you and your parents control the process - so it won't control you.
The essential guide for baffled parents who are constantly playing referee to their children's battles

Sibling rivalry has always been a part of family life. Parents well versed in "He's looking at me!" and "That's mine!" know the struggles that erupt when siblings are forced to share toys, space, and attention. But there are ways to navigate the minefield that having more than one child inevitably creates. The Baffled Parent's Guide to Sibling Rivalry provides quick, concise, nuts-and-bolts advice on how to keep relative peace in the family.

Organized for easy access by the topics that provoke the most sibling arguments, from sharing rooms and possessions to issues of blended families, these quick, effective solutions will help parents decide how and when to intervene--and when not to. You'll discover:

* Benefits of sibling arguments;
* Effects of age differences in siblings;
* Importance of quality time with each child;
* The pros and cons of hand-me-downs;
* What to do when teachers compare siblings;
* When to seek help;
* And much more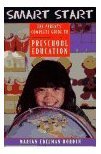 Preschool is often the first investment parents will make in their child's education. From choosing the right program to coping with separation anxiety,Smart Start helps parents identify quality programs that will provide preschoolers the best opportunity for a successful learning experience. Combining the expertise of psychologists, preschool educators, and pediatricians with the experiences, stories, and insights of parents who have successfully navigated this early journey with their children,Smart Start answers many of the most frequently asked questions regarding preschool education. With a foreword by Marianne Neifert, M.D. (Dr. Mom),Smart Start provides parents with a clear appreciation of the goals of early childhood education and shows how artwork, free play, storytime, and recess all encourage and develop a child's intellectual, social, and physical growth.



Summer Fun is a complete, easy-to-read reference that offers parents step-by-step guidance for choosing the right camp for their child from among the 8,500 possibilities that exist in the United States today. Parents will learn how to prepare campers for the experience, what to pack, how to stay in touch, and how to handle the difficulties that can sometimes arise, especially for sensitive or special needs children. From selecting the best camp to coping with homesickness, from dealing with camp cliques to camp counselors, Summer Fun combines expert advice with practical tips on everything a parent needs to know before, during, and after their child's stay at camp.

Helping your child get good grades doesn't have to make you feel left back! HEY, MOM! Yes, you know who you are: You're the one juggling the beeper, rhe defrosted chicken, the carpool schedule, and your kid's soccer ball at the same time. You know the score when it comes to recognizing the importance of your child's education. But with both hands full at home and pressures mounting at work, you don't know how you're going to find time to keep up with your child's progress in school.

Don't give up hope yet! The Mom's Guide to Raising a Good Student is specially designed to help busy moms of kids age 8-14 take a more active role in their kids' education. Produced by Alpha Books, the team that publishes the highly successful Complete Idiot's Guide series, Mom's Guides are easy to use and written in a warm, conversational tone by moms who have been there and back with their own kids.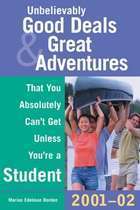 The only sourcebook created expressly to save students money At last, here is a guide for students that gives them the scoop on how to use their student I. D. s to cut expenses on airplane tickets, charters, tours, buses, hotels, meals, admission fees, credit cards, insurance, and much, much more. Based on the bestselling Unbelievably Good Deals and Great Adventures That You Absolutely Can't Get Unless You're over 50, this comprehensive guidebook provides information for 14-to 24-year-olds that helps them parlay their student status into savings.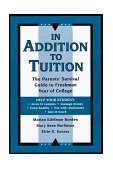 Now that the application process is complete and the tuition is in the mail, it's time to focus on what happens next. In Addition to Tuition provides parents with a personal guide to residential college life today, taking them from the acceptance letter through the trials and tribulations of the freshman year.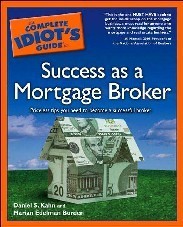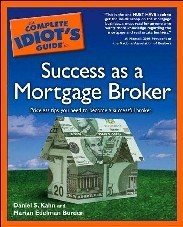 Written by an accomplished mortgage broker with more than 15 years in the business and 2,000 deals to his credit, this book covers everything from whether or not real estate financing is the right career move to how to master the skills necessary to be successful.
• Overview of a day in the life of a mortgage broker—including the pros and cons of the career
• A self-test to help readers determine if the brokerage business is right for them
• Licensing and educational requirements, advice on successful networking, and basic mortgage information
• In 2004, there were over $3.8 trillion in mortgage originations nationwide—an all-time record— according to The Mortgage Bankers Association

Available in June of 2006


According to the National Association of Mortgage Brokers (NAMB), mortgage brokers originate 65 percent of all home loans, and that number is growing. Mortgage brokers originated more mortgages than any other single loan source group in the nation.