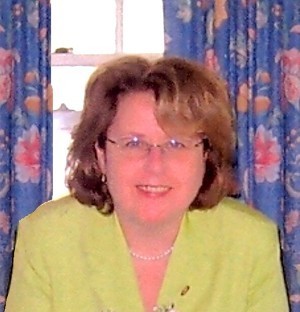 I'm so glad that you're visiting my web site. It's an opportunity for you to get to know me. I'm the author of eight nonfiction books and countless magazine and newspaper articles. I'm also the editor of parenting magazines and newsletters. And as long as I'm giving you my resume, let me add these other adjectives: I'm curious, imaginative, attentive to detail, thorough, and totally deadline-conscious. I write in a very accessible style and given the choice, will always add a touch of humor because honestly, in almost every situation, if you can't laugh, especially at yourself, what's the point?
Take the time to look through my site. Come back and visit often. Drop me a line - I'd love to hear from you..
Marian
Editors:
If you're an editor and would like to talk to me about a project, please contact me with the details.
What's New?
I'm very proud of my new book, For Service to Your Country, written with Peter S. Gaytan, director of the American Legion Veterans Affairs and Rehabilitation Division. At a time when the VA is overwhelmed with returning soldiers, many suffering grievous injuries, For Service to Your Country provides an insider's guide to navigating the complex and often frustrating Veterans Affairs system. It takes veterans step-by-step through the process of securing the benefits that they have earned through their service. Senator Bob Dole has written the foreword and says, "Our nation's Founding Fathers understood that every American owes a lifetime debt to those who put their own lives in danger to preserve our liberty." It is my privilege to have co-authored For Service to Your Country, available June 2008.

Check out my parenting books for the latest info on college admissions, sibling rivalry, preschool education, and summer camps. I've got four kids of my own and went to the experts and found the answers and solutions for the parental worries we all have.

In KickStart to College, you'll discover that the college search begins in middle school. I'll tell you how to help your child get into the college of his choice -- while still enjoying being a kid. College admissions without the hype and pressure.

Do your kids seem to spend all their time fighting with each other? Does it seem like you're spending all your time as referree of the sibling wars in your home? I can't promise you family peace, but in The Baffled Parent's Guide to Sibling Rivalry, I'll tell you why you should be happy that your kids argue (at least some of the time) - and what you can do to increase the harmony level in your household.

Check out my nonfiction pages for more books and tips on parenting with style, grace, wisdom, and humor.